Student Timetable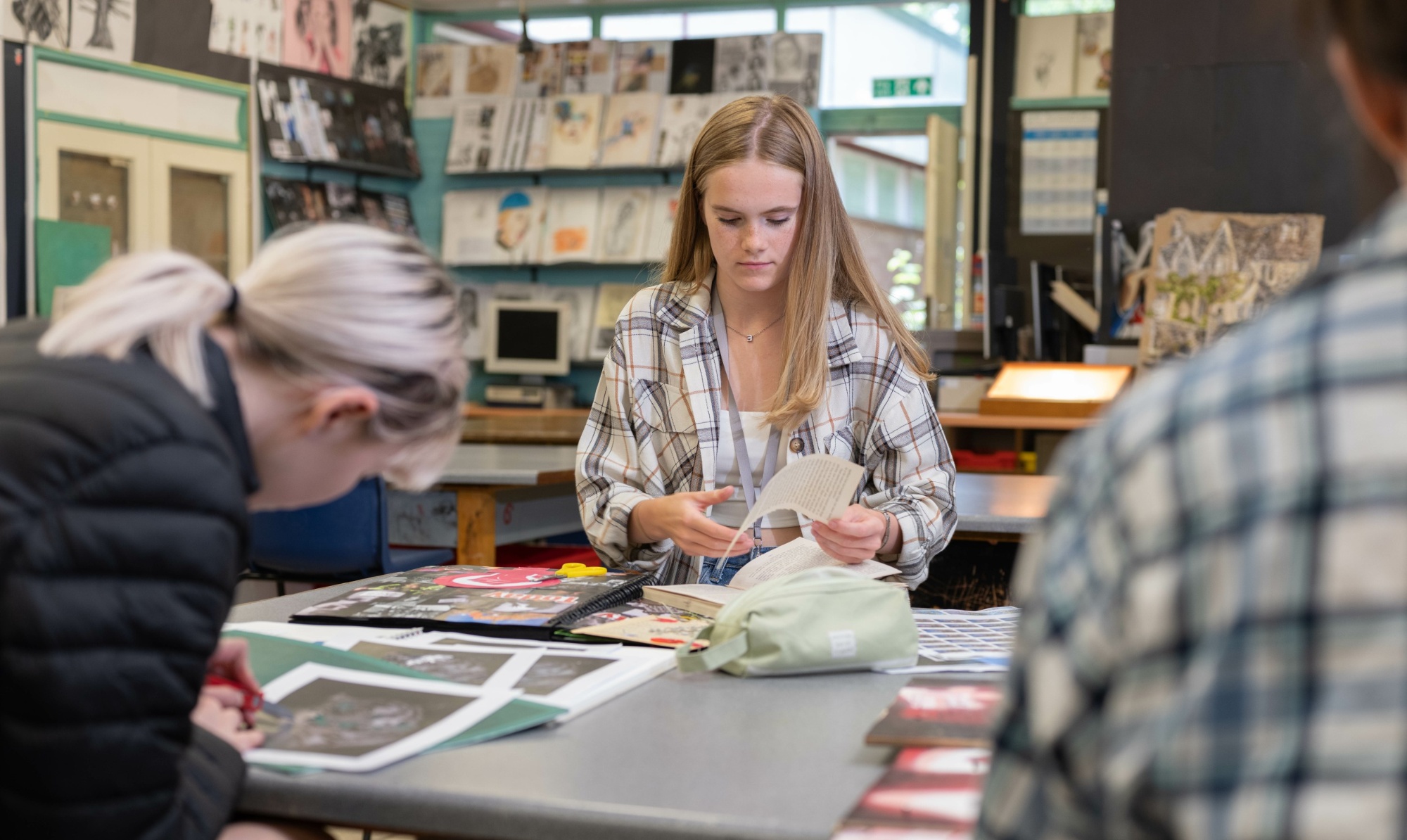 An example of a Year 12 student timetable can be found below :
Study – Students learn to manage their workload independently, but with the knowledge that members of staff are nearby to support if required.
Independent Time – Lessons without a timetabled lesson or study session give students independence, freedom and flexibility to use their time in the best way for them. Students are free to use this time as they wish to. Whether that be to study onsite, work at home or attend appointments.
Enrichment and VESPA - Additional timetabled sessions which support our young people to enjoy a rounded sixth form experience while gaining additional life skills and making unforgettable memories.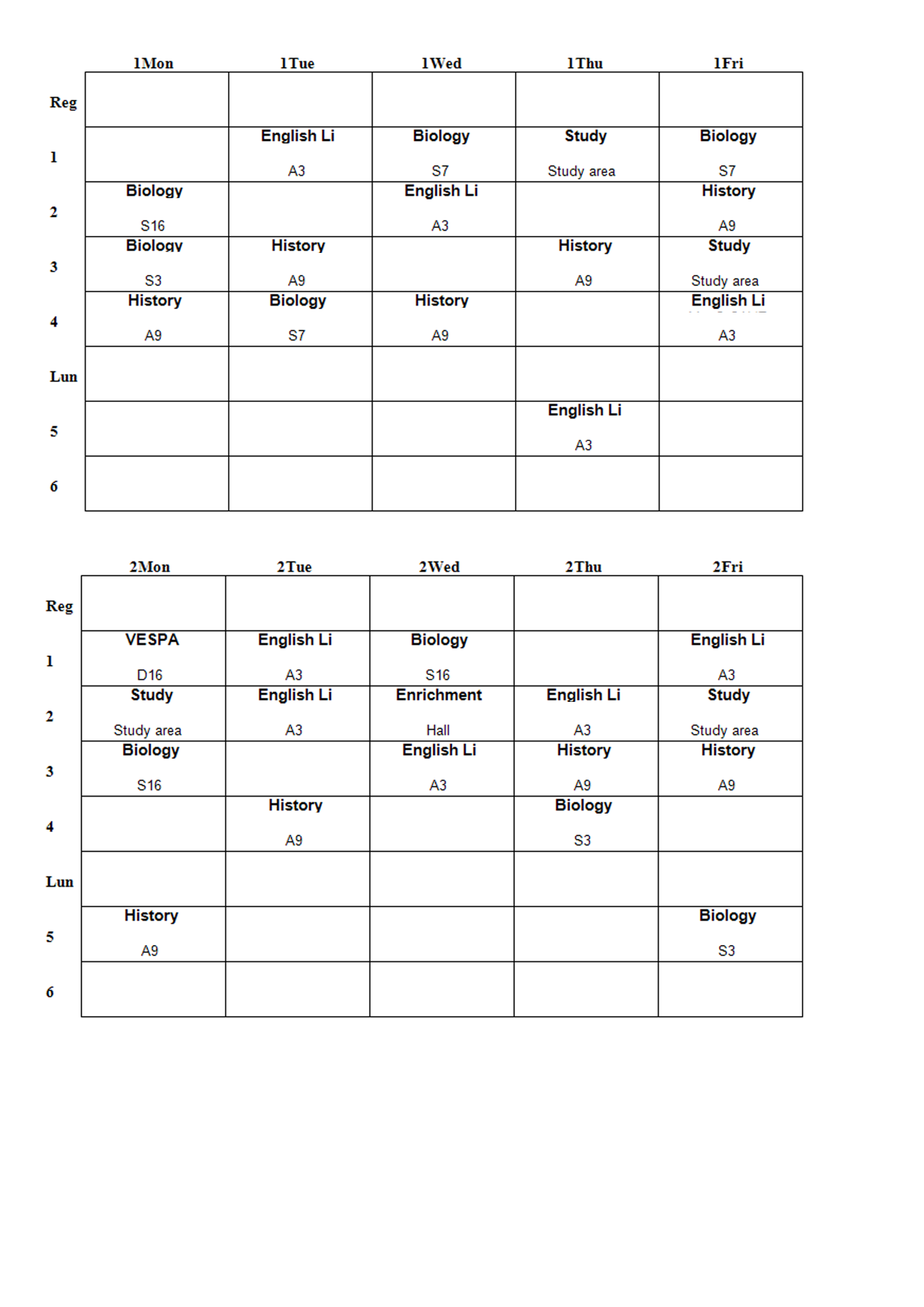 An example of a Year 13 student timetable can be found below :