Vision and Values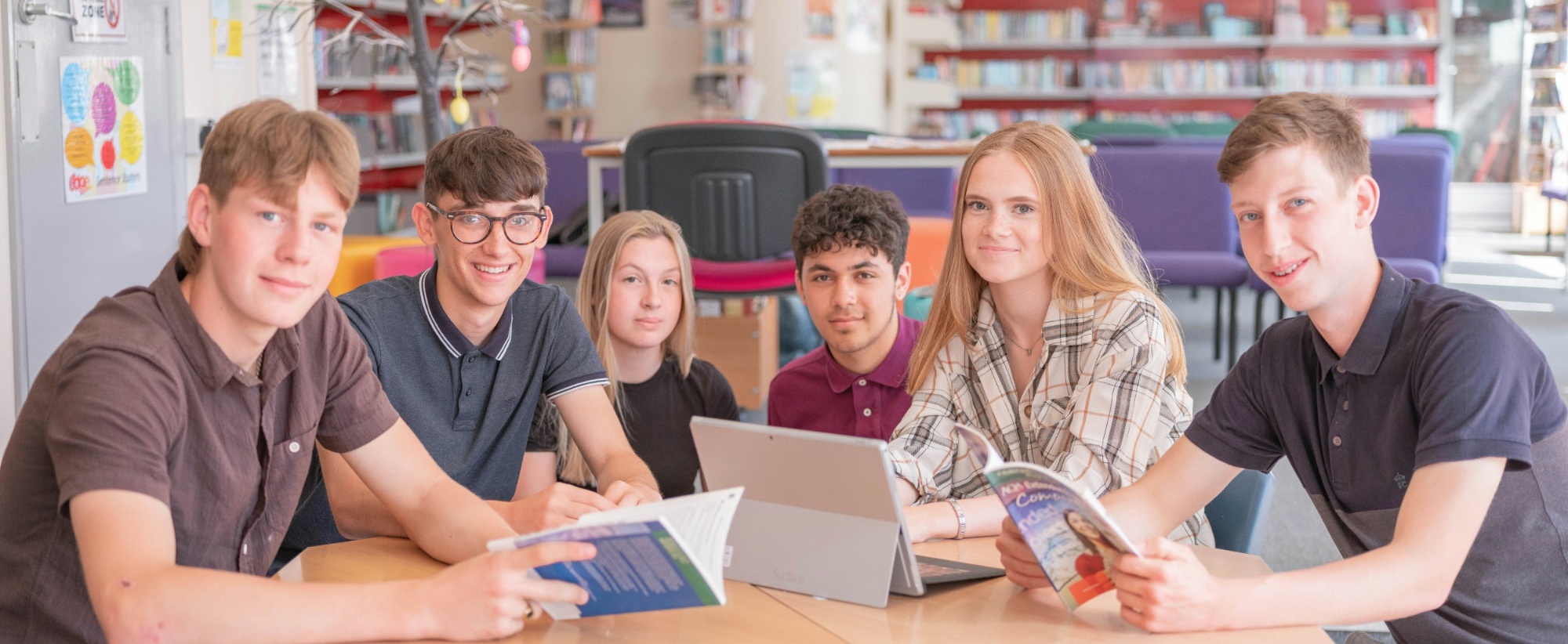 JC6 is an educational community that promises high quality outcomes and experiences for all of our students. We have the highest aspirations and work to guarantee the best possible academic experience, combined with exciting enrichment opportunities.
There is a welcoming, purposeful atmosphere in our dedicated Post 16 Centre that encourages hard work and high attainment. Our committed and approachable team create a supportive platform for young people to succeed both academically and personally. Our experience team get to know each and every student as an individual, so no-one gets lost in the crowd.
By challenging, motivating and inspiring our students, they strive and thrive to be the very best they can be.
It is JC6's mission to ensure that each and every student is well-prepared for their onward destination, be that university, employment or a high level apprenticeship. We thrive on supporting our students' aspirations and constantly aim to inspire, challenge and support them as they chase their dreams. With their own hard work and the commitment of our team, year after year our students achieve amazing things.
Outside the classroom we offer a wealth of activities and societies for students to join, including positions of responsibility throughout the whole school. We provide our students with experiences they need to develop into confident young people who can make the most of life's challenges and opportunities and have built a provision that allows our students leave us with treasured memories.
Our Values are clear and lived by all our staff:
| | | |
| --- | --- | --- |
| Students First: All staff, governors and parents focused upon the education of all our students. Academic achievement is at the heart of all we do and we are committed to providing students with an exceptional education. | It's about Learning: Students, all staff, governors and parents are focused upon developing and improving the learning of students. We provide a high-quality curriculum and learning experience so that learning is at the forefront of all our minds. | No Barriers: We want to remove barriers and offer support, to ensure students, all staff, governors and parents maximise the academic achievement of students whilst enabling them to develop and flourish as well-rounded individuals. |
Our values are at the heart of all of our decision-making to ensure we provide the very best education and experience for the students at JC6.
Equality Objectives
Hinckley Academy and John Cleveland Sixth Form Centre is committed to Building Brighter Futures for our students, our staff and our community. This commitment includes targeted action to address inequality and ensure disadvantaged groups are proactively supported to access the educational opportunities we offer.
We are working towards six Equality Objectives:
To narrow the gap in achievement in English and Maths for disadvantaged students, and for those students identified as having barriers to their learning.
To improve the performance of all ability students but in particular High Attaining, including High Attaining disadvantaged and SEND students across the curriculum so that targets are met or exceeded.
To increase the uptake of enrichment activities by all groups of students, including disadvantaged students and students identified as having barriers to their learning, through the tracking of student participation in school activities.
To improve the attendance rates and reduce the persistent absence of all students and in particular certain key groups of students in the school.
Diverse Workforce – The academy takes pride in offering equality of opportunities for all staff.
We carefully consider and analyse the impact of school policies on equality and the possible implications for students and staff with protected characteristics, as part of our commitment to meet the Public Sector Equality Duty (PSED) requirement to have due regard to the need to eliminate discrimination, advance equality of opportunity and foster good relations.